The Kitchen Project is On Track!
PREP Cook-Create-Connect was established with one goal in mind – to help build and support small food businesses in Metro Atlanta by providing state-of-the-art commercial shared kitchen space, resources, food procurement and guidance to a talented and creative class of entrepreneurs. Specialty food producers, caterers and mobile food service operators, along with the next generation of food artisans, will have all of their needs met in one place. Welcome to PREP!
PREP will be fully licensed by the Georgia Department of Agriculture, the US Department of Agriculture and by the DeKalb County Environmental Health Department.
Call Today! 404-920-4150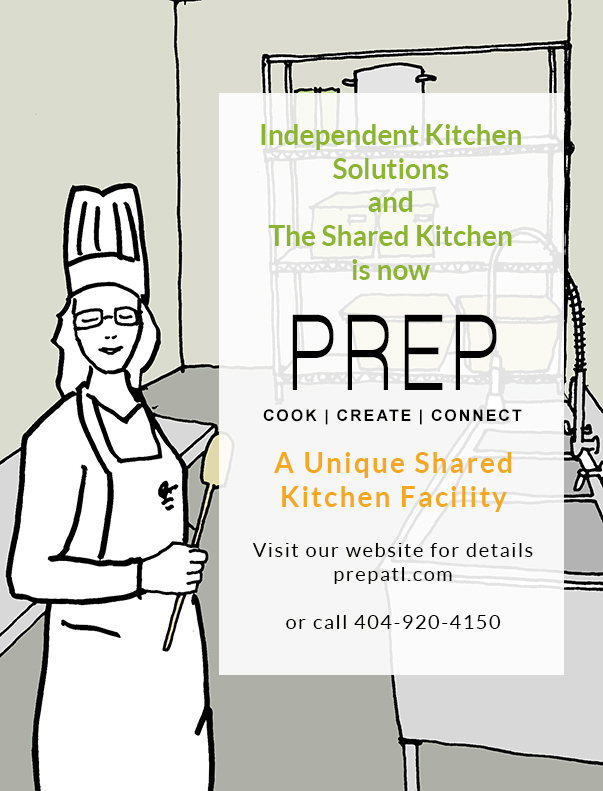 w
Shared Kitchens, Food Truck Kitchens, Kitchens for Rent, Bakery, Food Production and Show Kitchens! www.PREPatl.com
 Doug Marranci
Director of Operations
PREP Cook | Create | Connect
3300 Marjan Drive
Atlanta GA 30340
404-920-4150