Atlanta Food Truck
Commercial Commissary Kitchens
For Rent Lease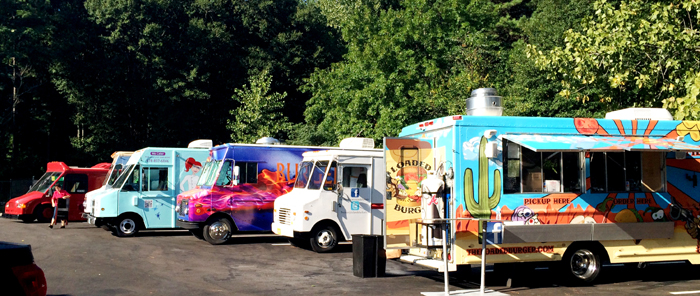 PREP Atlanta is a one stop shop for Atlanta Food Trucks!
Dedicated Food Truck Commissary Kitchens for Mobile Food Service Operators
PREP houses 36 dedicated food truck commissary kitchens or "base of operations" for mobile food service operators, such as: food trucks, food trailers, food carts or specialty food producers who require their own space.
All 36 Food Truck Kitchens house:
Hand-wash sink
Hot/Cold water
Lockable doors
Climate controlled
Electrical outlets
Floor drain
Customization capability
Cooler
Freezer
This area of PREP's facility will also provide complimentary pushcarts for loading and unloading ease, fresh water filling, waste dump and Ice.
PREP's Food Co-Op brings gives you the purchasing power of a hundred businesses to bring you the best quality food products at the best prices, and best of all, your unit will be stocked when you arrive.
Selling food is what you do best, let PREP take care of everything else!
Starting your Food Truck Business in Atlanta just got Simple!
Call Michele @ 404-920-4150
PREP on Facebook