Bakery For Sale In Decatur By Atlanta Restaurant Exchange
Long Time Established Bakery For Sale In Decatur
| | | | |
| --- | --- | --- | --- |
| Listed For $80.000.00 | Rent $2600.00 | 2500 Square Feet | Sales $300.000.00 + |
The bakery offers a full line of traditional bakery products including
Breads Pastries and Cakes along with European and Seasonal Specialities.
The café has a small number of "eat in" tables and chairs.
For those patrons who want the ambience of a Continental Coffee House.
Patrons can enjoy the extraordinary pastries with
espresso, cappucino or a café americano from the full sevice coffee bar on site.
For more info about this Bakery For Sale Click Here
Atlanta Restaurant Exchange
www.AtlantaRex.com
404-892-4999
Independent Kitchen Solutions
Rental Kitchens for Culinary Entrepreneurs
Release Date: January 30, 2012
by Doug Marranci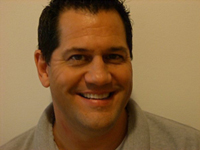 Several years ago, at Atlanta Restaurant Exchange, we had a commissary kitchen for lease.   We received only a few inquiries and it took a long time to lease the space.  Several months after the space was leased, the phone started ringing with people looking for a commissary kitchen space.  Soon, we began receiving email inquiries, in addition to the phone calls.
Fast forward to last March, we were receiving 3 or 4 phone calls each day, and more than a dozen email inquiries weekly.  Due to the changes in Health Department regulations, hundreds of people were being  "put out of business." Many people were supplementing their family income or providing all of their family income by using local churches' kitchens to bake cookies, which they then could sell to coffee houses etc.
When these Small Food Producers and Caterers who had been using friends' restaurants tried to renew their business licenses they were often told that the licenses could not be renewed, because each business had to have its own fully licensed kitchen facility in which to produce their products.
Every day we hear from with people who are on the verge of losing everything, and it is disturbing to hear the stories. For example:  a baker, whose husband and children depended on her to pay the bills while her husband was out of work.  She was able to make an arrangement to use a local church kitchen and was able to keep the family in their home with the income from her cupcakes.  She was forced to abandon this  arrangement and out of business by the changes in regulations, and has nowhere else to turn.
Another couple used all of a 401k to purchase a food truck, with great ideas and a dream that was sure to be a success with hard work and dedication.  Now they have a "food truck ornament" in their back yard.   These stories have been repeated hundreds of times. These stories of dedicated people, who are not taking handouts from the government, keep us motivated to try to continue to provide approved kitchen spaces, so they can continue or  begin the businesses on which they have based their and their families economic futures.
Many people have had to go "underground" until they realized they just could not continue their businesses and had to give them up.  Some people continued to sell products at farmers markets so they could pay their bills, however as recently as this past summer, farmers markets adopted the same regulations concerning sources and production.
All of these changes, coupled with a bad economy, created perfect storm of economic destruction for so many of these people.  This is not just local, these changes have affected people all over the country.  There is a need for Independent Kitchen Solutions in every state in the US!  We will work hard to put hundreds of people back to work, and provide economic development opportunities to so many people without risking their life savings.
Today, this project has grown huge, much bigger in scope in scope than we originally envisioned.  Locally we have more than 280 people who have completed our 20 question form about their needs.  We have 365 people on our Facebook page, 100 people following us on Twitter, and more than 600 people subscribed to our email update list.  All of these people have expressed interest in our project in one way or another.
Take a look at our website for more information CommercialKitchensForRent.net