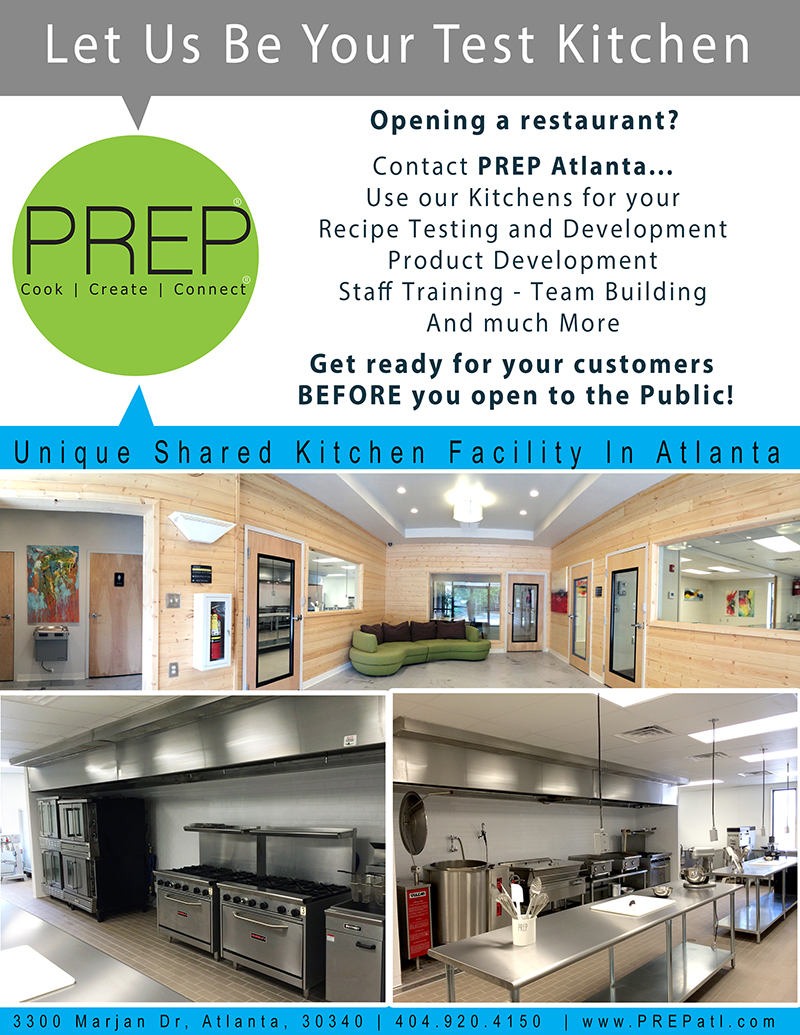 Opening a Restaurant?  Let PREP be your test kitchen.
Contact PREP Atlanta..  404-920-4150
Use our Kitchens for your Recipe Testing and Development
Product Development, Staff Training, Team Building
and much more!
Get ready for your customers BEFORE you open to the public.
Do you have a special product that you want to bring to the wholesale and retail market?
PREP is licensed by the USDA, Georgia Department of Agriculture and the GA Dept of Health.
www.PREPatl.com
3300 Marjan Drive
Atlanta GA 30340
i-85/I-285 ITP, 15 minutes from most areas of Atlanta.
PREP Cook-Create-Connect is a fully licensed unique shared kitchen concept. Established with one goal in mind
to help build and support small food businesses in Metro Atlanta.
PREP provides state-of-the-art commercial shared kitchen space, resources,
food procurement and guidance to a talented and creative class of entrepreneurs.
These are specialty food producers, baker, caterers and mobile food service operators,
along with the next generation of food artisans. PREP is a privately held company based in Atlanta, GA.
For more information about PREP please call (404) 920-4150
or visit www.PREPatl.com    PREP on Facebook – PREP on Twitter